Ventilation. Monitoring. Defibrillation.


The Jenny Critical Care System offers invasive and noninvasive mechanical ventilation, high flow oxygen therapy, multiparameter patient monitoring, decision-support tools, as well as Biphasic professional defibrillation, for all patient groups, in a lightweight, compact design. With its different electrodes and options, adapts to different settings of clinical use, with outstanding performance for all phases of critical care.
Modularity
Modularity is a keystone of the Jenny Critical Care System. Any module: ventilator, monitor, defibrillator can be hot-plugged at any moment with the immediate operation. Thanks to its 8-h of battery runtime and resistant design, it can be deployed in the toughest settings.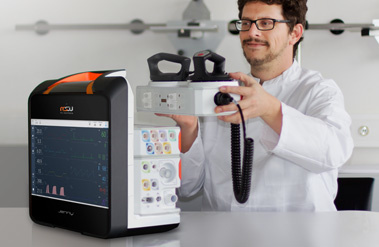 All patient groups
Settings, parameters and alarms have been integrated to attend the requirements of every patient type. The Jenny Critical Care System can be used in all patient categories, from preterm neonates up to overweight adults.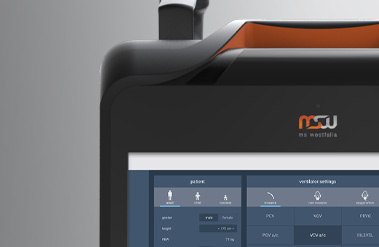 All drive hybrid
The revolutionary design of the Jenny Ventilator Module combines the requirements of pneumatically driven ventilators, with the light weight and versatility of application from turbine ventilators. The turbine can produce flows up to 200 liters per minute. The flexible drive selection also allows reducing the medical gases consumption. Thanks to all-drive-hybrid Jenny can be used throughout all Critical Care phases: from emergency site, innerclinical or interclinical patient transportation, such as ambulance or aircraft, to ER-ward, ICU/CCU, surgery, and recovery room.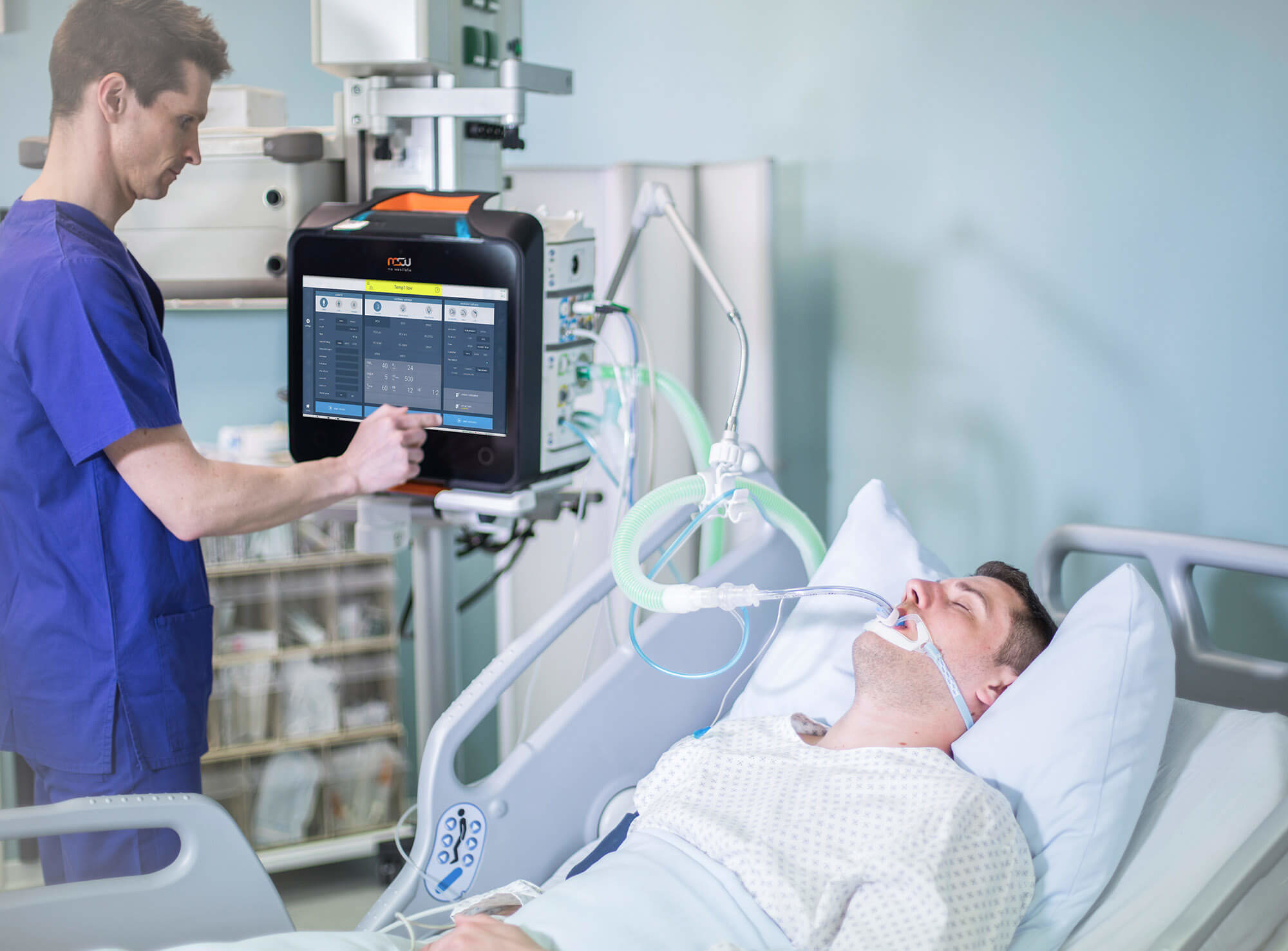 Live-exchangeable modules
The exclusive rotatable modules design allows inter -"face to the patient" connection and guarantees an optimal patient management whenever and whatever is needed. The modules can be synchronously used; the integrated view provides effortless access and display for ventilation, defibrillation and monitoring. The shock absorbing connection design of the modules allow for continuous use during medical vehicle transportation.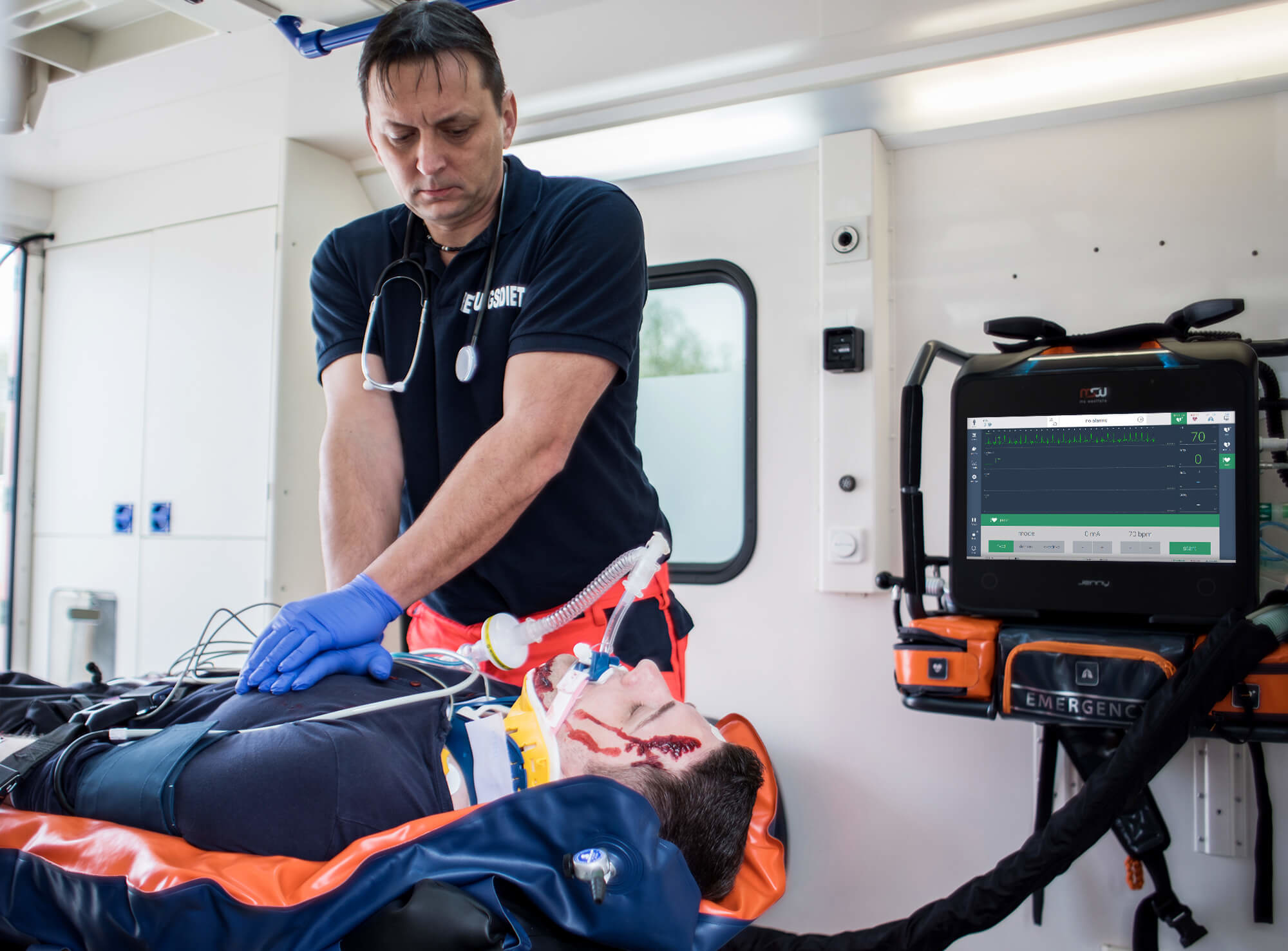 One-level User Interface for all Critical Care Functions
By combining one Docking Station and a one-level UI, all critical care functions for ventilation, monitoring and defibrillation can be centrally controlled; allowing the collection, storage and analysis of the physiological parameters and variables, and providing clinicians with the suitable diagnostic and therapeutic tools.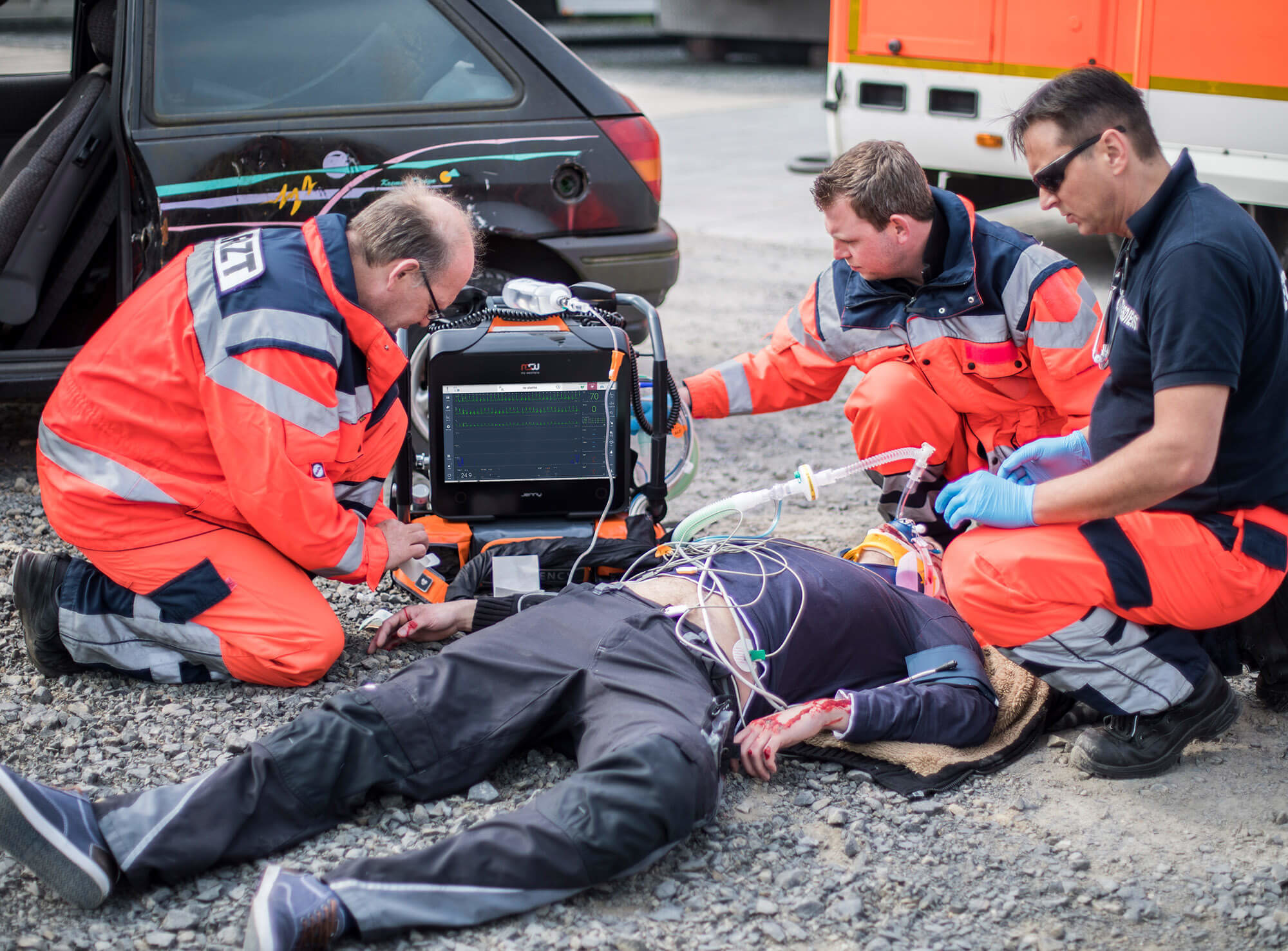 Central control system for all emergency functions
LAN, WLAN, Bluetooth, GSM, GPRS, UMTS, RFID und DVI allow uninterrupted data collection, distribution, evaluation as well as therapy support. Built-in SIM-cards, video camera, microphones and loudspeakers, make possible video conferences with the hospital physicians from emergency site.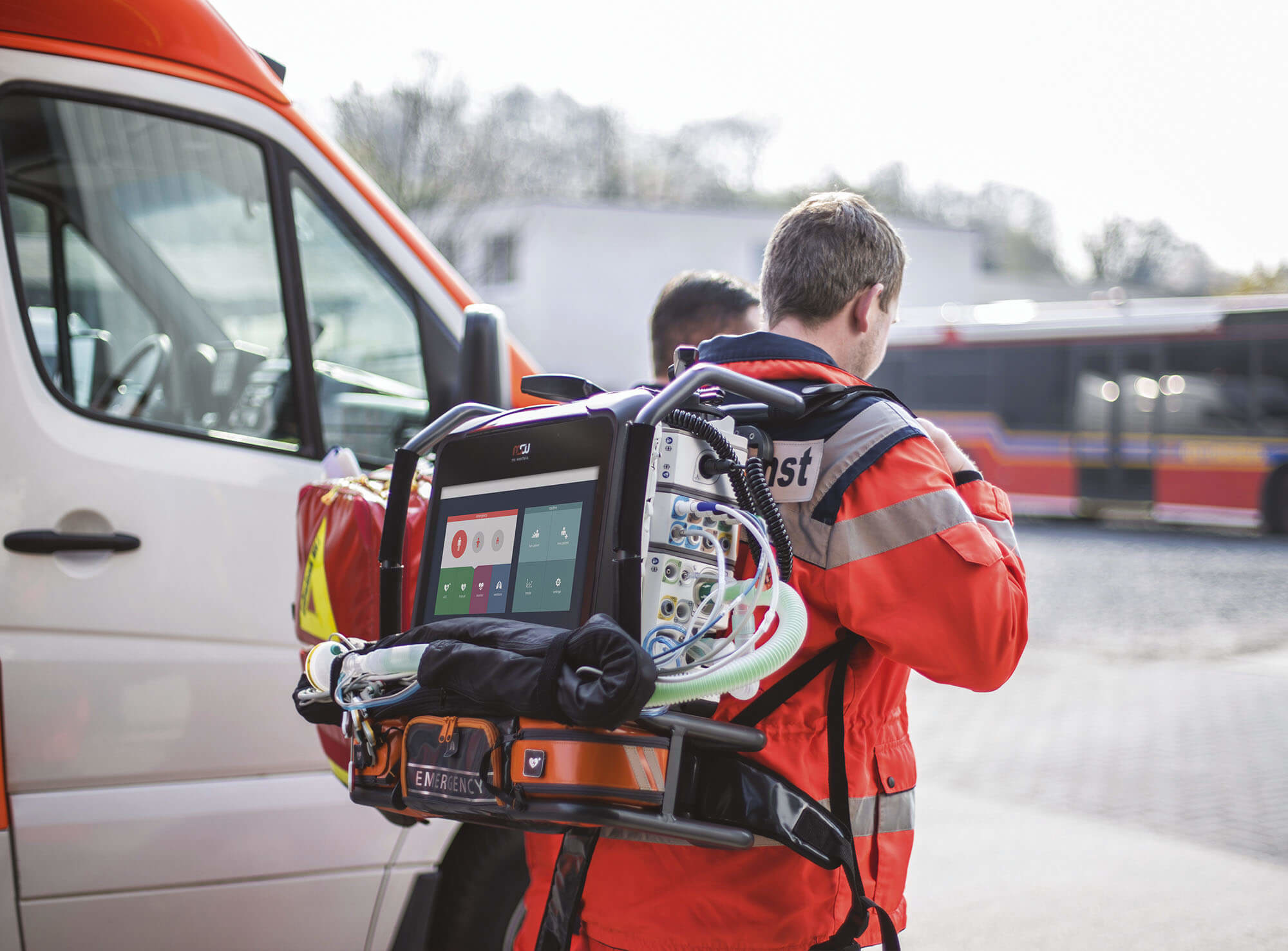 All Critical Care Phases
Compact plug-in modules with the functionalities of High-End ventilators, monitors and defibrillators, to replace the whole range of critical care stationary and mobile device. Allows continuous patient attendance throughout all pre- and clinical critical care phases. Economical, efficient, comprehensive and completely networked- whatever, whenever, wherever.
For more information or a demonstration, don't hesitate to contact us.