This device is no longer available due to CE.
Please see Ventway Sparrow as an alternative, CLICK HERE
The Simplified Automated Ventilator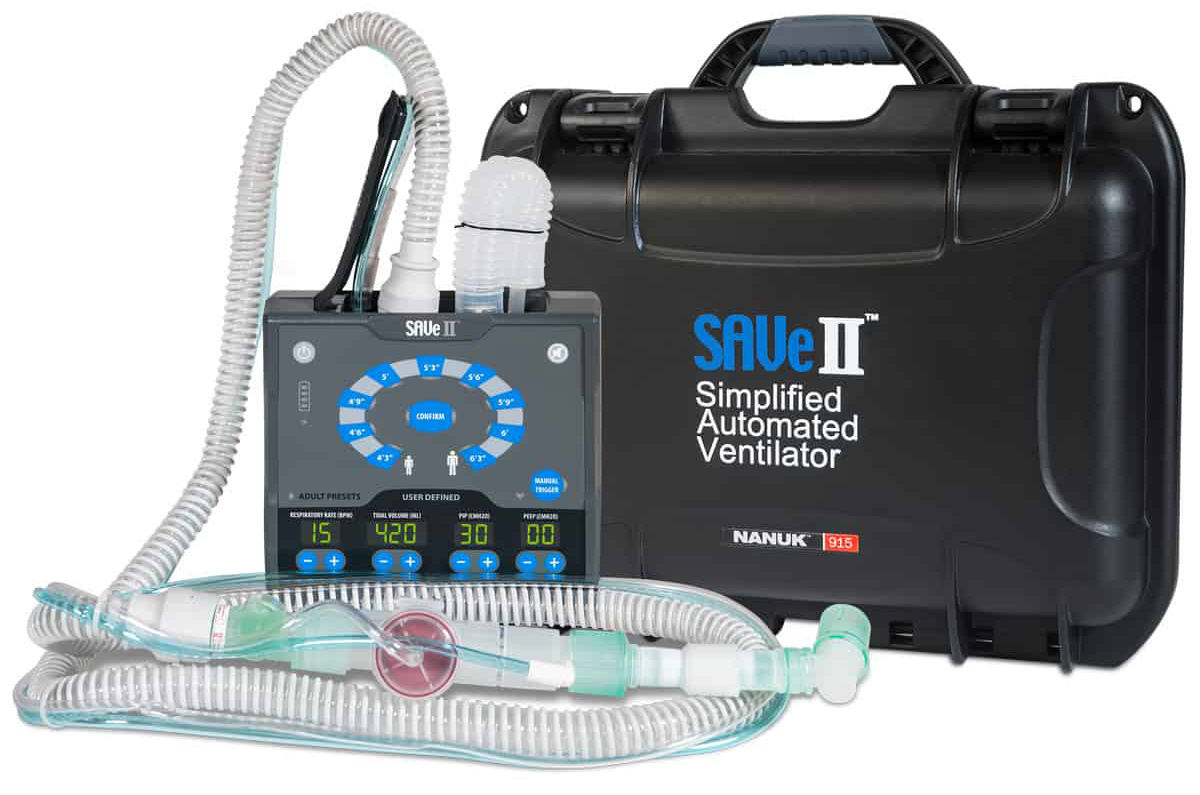 The second generation Simplified Automated Ventilator (SAVe II™) is designed for Combat Medics where size, weight and extreme ease of use are paramount. The SAVe II™ improves triage capabilities and elevates the standard of care in the pre-hospital environment. By simply selecting the casualty's height, the device dials in a preset tidal volume based on the patient's Ideal Body Weight.  This helps reduce operator error and eliminate the guesswork associated with bagging in a high stress environment. Highly portable and extremely easy to use, the SAVe II™ provides lifesaving air normoventilation 2 for up to 10 hours. It serves as a bridging device between rescue breathing and a full-functioning transport ventilator during all Phases of Care. At just 2.7 pounds the SAVe II™ isn't only the easiest to use compressor driven ventilator it's the smallest.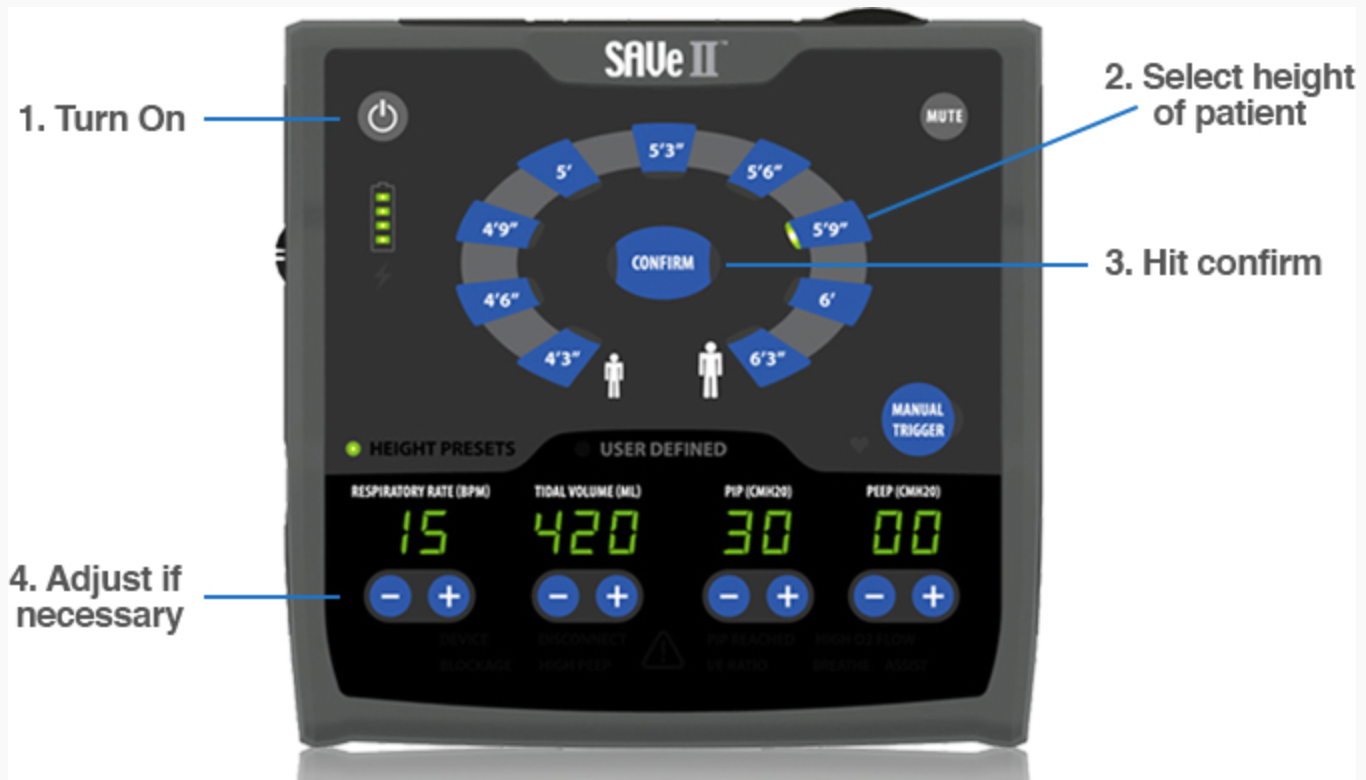 Capabilities
Hands-free: automated ventilation
Safe: prevents hyperventilation
The Smallest: compressor driven ventilator at 2.7-lbs
Product Attributes
Easy to Use: 
Intuitive, uses height chart to dial in targeted tidal volume
Simplified training and maintenance requirements
Hands-free bagging during evacuation
Safe:
Height presets deliver an ARDSNET recommended 6 mL/Kg of Ideal Body Weight (IBW)
Accepts supplemental O2 with up to 100% FIO2
Compressed oxygen not required
Detects blockage and disconnects
Fail-safe mechanisms and visual/audible alarms
Use Anywhere:
Durable, lightweight, compact design
Runs up to 10 hours per charge (runs 8.5 hours at normal settings or 10 hours at 500 ml and 10 bpm) and unlimited time with AC power
Powered by rechargeable lithium ion battery or electrical outlet
Clinical Benefits
Addresses complications associated with hyperventilation in casualties with TBI and trauma
Prevents hyperventilation and gastric insufflation
Safely and effectively transitions patient from BVM
Improves triage and treatment capabilities
Detects and responds to spontaneous breaths
Contact us for more information.